The Department of Health and Human Services Publishes a Final Rule to Revamp Medicare Appeals with Administrative Law Judges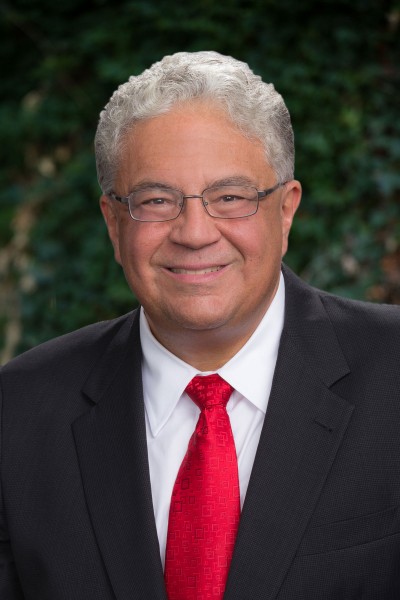 By: Vasilios ("Bill") J. Kalogredis* – Printed in the Legal Intelligencer
April 7, 2017.
On January 17, 2017 the Department of Health and Human Services ("HHS") published a Final Rule which revises HHS procedures at the Administrative Law Judge ("ALJ") level for appeals of payment and coverage determinations for items and services furnished to Medicare beneficiaries, enrollees in Medicare Advantage, and other Medicare competitive health plans. The goal of the Final Rule is to solve the systemic delay in the Medicare appeals process by streamlining administrative appeal processes, increasing consistency in decision making across appeal levels, and improving efficiency for both appellants and adjudicators. The Final Rule also benefits Medicare beneficiaries by clarifying processes and adding provisions for increased assistance to appellants who are unrepresented.
HHS published its Proposed Rule to revamp the Medicare appeals process at the ALJ level back on July 5, 2016. HHS has been and continues to be criticized for the Medicare appeals backlog. Between fiscal years 2010 and 2014, the number of ALJ appeals grew 936% (from 41,733 to 432,534), by the end of fiscal year 2014, there were 767,422 appeals pending at the ALJ level, and ALJ decisions are being issued far after the 90-day statutory deadline (it took the Office of Medicare Hearings and Appeals ("OMHA") 415 days to process an appeal in fiscal year 2014, 662 days in fiscal year 2015, and 877 days in fiscal year 2016). On December 5, 2016 the D.C. Circuit Court of Appeals, in American Hospital Association v. Burwell, ordered the Secretary of HHS to pursue various administrative and legislative forums to tackle the significant Medicare appeals backlog. The HHS Secretary was ordered to reduce the Medicare appeals backlog according to the following timeline: 1) 30% reduction from the current backlog of cases pending at the ALJ level by 12/31/2017; 2) 60% reduction by 12/31/2018; 3) 90% reduction by 12/31/2019; and 100% reduction by 12/31/2020.
The Final Rule, which took effect on March 20, 2017 implements HHS's three-pronged strategy to address Medicare appeals backlog:
Invest new resources at all levels of appeal to increase adjudication capacity and implement new strategies to alleviate the current backlog.
Take administrative actions to reduce the number of pending appeals and encourage resolution of cases earlier in the process.
Propose legislative reforms that provide additional funding and new authorities to address the appeals volume.
The Final Rule specifically addresses the second prong stated above.
The Social Security Act establishes five levels to the Medicare appeals process: redetermination, reconsideration, ALJ hearing, Medicare Appeals Council Review, and judicial review in U.S. District Court. The Final Rule focuses on the third level of appeal – the ALJ hearing. Generally, the changes implemented to ALJ hearing procedures through the Final Rule will:
Permit designation of Medicare Appeals Council decisions (final decisions of the Secretary) as precedential to provide more consistency in decisions at all levels of appeal, reducing the resources required to render decisions, and possibly reducing appeal rates by providing clarity to appellants and adjudicators.
Expand OMHA's available adjudicator pool by allowing attorney adjudicators to decide appeals for which a decision can be issued without a hearing, review dismissals issued by a Qualified Independent Contractor (QIC) or Independent Review Entity (IRE), issue remands to Centers for Medicare & Medicaid Services (CMS) contractors, and dismiss requests for hearing when an appellant withdraws the request. This change will allow ALJs to focus their efforts on conducting hearings and adjudicating the merits of more complex cases.
Simplify proceedings when CMS or CMS contractors are involved by limiting the number of entities (CMS or contractors) that can be a participant or party at the hearing (although additional entities may submit position papers and/or written testimony or serve as witnesses).
Clarify areas of the regulations that currently cause confusion and may result in unnecessary appeals to the Medicare Appeals Council.
Create process efficiencies by eliminating unnecessary steps (e.g., by allowing ALJs to vacate their own dismissals rather than requiring appellants to appeal a dismissal to the Medicare Appeals Council); streamlining certain procedures (e.g., by using telephone hearings for appellants who are not unrepresented beneficiaries, unless the ALJ finds good cause for an appearance by other means); and requiring appellants to provide more information on what they are appealing and who will be attending a hearing.
Address areas for improvement previously identified by stakeholders to increase the quality of the process and responsiveness to customers, such as establishing an adjudication time frame for cases remanded from the Medicare Appeals Council, revising remand rules to help ensure cases keep moving forward in the process, simplifying the escalation process, and providing more specific rules on what constitutes good cause for new evidence to be admitted at the OMHA level of appeal.
The Final Rule also allows senior attorneys, who are not ALJs, to adjudicate certain ALJ level appeals. These senior attorneys are referred to as "Attorney Adjudicators." Attorney Adjudicators are required to have sufficient knowledge of Medicare coverage and payment laws and guidance. HHS requires Attorney Adjudicators to undergo the same training as ALJs, however Attorney Adjudicators only have authority to issue decisions in circumstances where appeals at the ALJ level do not require a hearing (i.e. if the parties waive their right to a hearing). HHS hopes that the Attorney Adjudicators will help reduce the Medicare appeals backlog and allow for an expedited procedure for parties to receive a decision in the third level of the Medicare appeal process.
HHS is hopeful that the Final Rule will streamline the Medicare appeals process and allow appeals to be decided efficiently. The Final Rule also includes guidelines and instructions addressing notice requirements to the parties of the appeal, clarification on when issues can be raised on appeal, procedures for submitting new evidence after the reconsideration level of appeal, and more.
This Final Rule took effect on March 20, 2017. To read the full text of the Final Rule visit: https://www.gpo.gov/fdsys/pkg/FR-2017-01-17/pdf/2016-32058.pdf.
*Katherine ("Katie") E. LaDow, Esquire, an associate with Lamb McErlane PC., contributed to this article.
For more information contact Bill Kalogredis, Esquire at Lamb McErlane PC: (610) 701-4402 bkalogredis@lambmcerlane.com or Katherine ("Katie") E. LaDow, Esquire at Lamb McErlane PC: (610) 701-3261 kladow@lambmcerlane.com.
Vasilios ("Bill") J. Kalogredis is Chairman of Lamb McErlane's Health Law Department. Bill has been practicing health law for over 40 years, representing exclusively physicians, dentists, group practices, other health care professionals and health care-related entities.
*Katherine ("Katie") E. LaDow, Esquire, an associate with Lamb McErlane PC., contributed to this article. Katie is an associate in the litigation department. She concentrates her practice in the areas of state civil litigation, family law and health law.