What's Hot in the Medical and Dental Practice Merger and Acquisition Fronts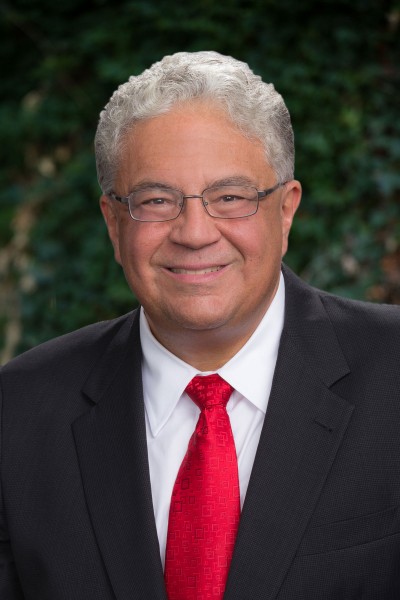 On a macro level, many have been able to read about Amazon, Berkshire Hathaway and J.P. Morgan coming together to form a new health-care company.  That venture is intending to use technology in order to try to meet the dual major goals of improving quality and reigning in costs in healthcare.  No one knows for sure what this will entail.  However, it does show that there are entities with a lot of money looking at the medical market and considering different ways of  dealing with it.  The CVS Aetna merger is another example of that, where providers and payors have come together in the healthcare realm.
This article is not intended to focus on those mega entities.  However, they do provide evidence that many are anticipating a larger shift in the healthcare paradigm.
Based on my own personal experiences in advising physicians and dentists for decades, I will say that the opportunities out there for doctors are increasing in today's world.
The population is aging, there is a greater demand for healthcare generally, and there is increasing pressure on all healthcare organizations to provide quality healthcare at the lowest cost.  This increases the need for substantial resources to invest in the necessary, state-of-the-art, electronic medical record systems, data analytics, and whatever is needed to increase care coordination (among staff, doctors, relative to protocols, and the like).  The goal of bigness espoused by some is believed to more readily allow for the provision of the necessary capital and to potentially provide benefits from larger economies of scale.  In addition, it is believed by some that this will allow larger entities to have and provide better administrative talent, billing, IT and marketing capabilities. This will be important in recruiting the necessary providers and technical staff to best accomplish these goals.
At Lamb McErlane, we are indeed seeing an increase in transactions whereby smaller medical and dental practices are selling and/or merging with larger organizations.
We have recently been involved with some dental practice sales.  One common "pattern" involves a successful single dentist owned primary care practice (in some cases with other employed/independent contractor dentists) selling to either another dental practitioner or to a larger Dental Management Services Organization.  In some of those cases, it involved a situation whereby the selling dentist was planning his "exit strategy."  He was selling while the practice was still strong.  He was planning to continue to practice for at least another three-to-five years and it made sense in those circumstances to execute the deal.  It also allowed the buyer to add to its base of dental practices.  The selling doctor was able to focus on the clinical side of dentistry without worrying about the day-to-day management and about having to go out and expend resources to obtain improved electronic dental records systems, potentially more expensive/sophisticated staff, and the like.  Both parties going into those deals viewed it as a win-win situation.
Obviously, some doctors want to retain his/her independence and do not want to have a "boss" telling them when to work, where to work, etc.
We are seeing increased interest in some medical specialties from Private Equity organizations.  Some of them are offering large sums of money to a seller.  Of course, one must recognize that the dollars and cents need to make sense to both parties for such a transaction to be made from a purely economic standpoint.  One needs to look carefully and critically at what his/her goals are, whether you are the buyer or the seller.
Looking at it from the seller's standpoint, some are happy to "cash in" for a big practice sale price (often times with some of the purchase price going into equity in the acquirer), even recognizing that the ongoing remuneration as a worker bee after the sale may be less than when the doctor owned the practice.  One needs to look at the tax aspects and compare that to what one believes he/she would be able to earn if he/she continued private practice as opposed to partaking in this sale/merger deal.  We assist our clients in putting pencil to paper and explaining the economic pros and cons of such a transaction.
Obviously, the devil can be in the details.  For example, there are many documents involved with many terms within each of them.  An Asset Purchase Agreement ("The Sale of the Practice") would set forth things such as the purchase price, tax allocation, any non-competition/non-solicitation provisions, and the like.  If the seller is going to continue practicing (which is usually the case) then the post-sale Employment Agreement and/or Independent Contractor Agreement needs to be negotiated.  This will deal with things such as remuneration, fringe benefits/business expenses, non-competition/non-solicitation provisions, term, places and hours of work, etc.
There are definitely more opportunities available to physicians and dentists today than there have been in the past.  But there are many pragmatic, economic, tax, personal and professional ramifications to each alternative to be considered. Looking at things from both sides of the table, I try to determine what legitimate strategic vision justifies the transaction.
The important thing to keep in mind is that if and when you are approached about such a transaction, be sure to get professional advice in order to ask the right questions, critically evaluate the answers, and decide whether such a sale/merger makes sense for you.
Vasilios ("Bill") J. Kalogredis, Esquire has been advising physicians, dentists, and other health care professionals and their businesses for over 40 years.  He is Chairman of Lamb McErlane PC's Health Law Department.   bkalogredis@lambmcerlane.com; phone, 610-701-4402; or fax, 610-692-6210.